News
Hot News
Phone:
0086 0755 81475059
Email: [email protected]
Fax:0086-0755-81475860
Address: A Building, Huantong Industrial Park 9,Xintian,Guanlan Town,Bao`an District, Shenzhen, Guangdong, China
Multi-person real-time intercom wireless digital headset
Customers who are familiar with or have cooperated know that Shenzhen Linx Technology Co., Ltd. is a professional earphones manufacturer that can provide earphone ODM services. With its own structure engineer, electronic engineers, injection department and mold department, even the speaker wire can be self-sufficient.
In the last two years, there have been more and more highly customized headsets. More and more customers want to take a different product line, and simple OEM services are no longer enough to meet the needs of today's customers. Shenzhen Linx Technology continues to take the differentiated product line while also undertaking various ODM orders. ID design, structural design, hand board, mold opening, injection molding, production can provide one-stop service.
Here is a recently completed ODM project ---- walkie talkie headset (intercom headset), this is a project from scratch to mass production. The headphones are comfortable to wear, foldable and easy to store. More powerful is its function, which can realize multi-person real-time intercom, free to control the opening and closing of the microphone, the distance is more than 360 meters.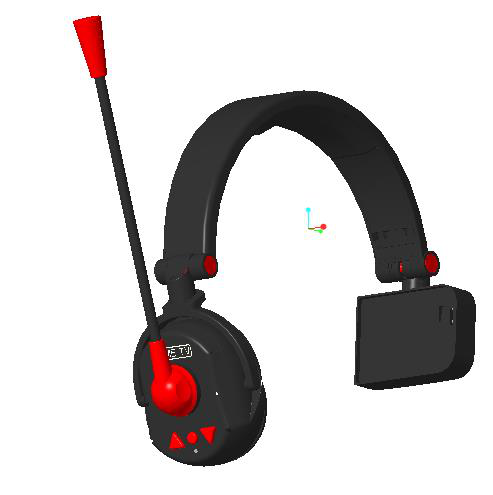 Shenzhen Linx Technology Co., Ltd. is an earphones manufacturer integrating manufacture and trade. If you have an ODM headset project, please feel free to contact us.
Shenzhen LINX Tech, a national class high and new tech enterprise in China with powerful and professional sales and R & D teams, want to wholesale headphones, customize headphone (headphones OEM), pls contact Shenzhen LINX Tech. Official website: www.headphonefactory.net
visit:
Keywords:
intercom headset,earphones manufacturer,earphone ODM,customized headsets,ODM headset