News
Hot News
Phone:
0086 0755 81475059
Email: [email protected]
Fax:0086-0755-81475860
Address: A Building, Huantong Industrial Park 9,Xintian,Guanlan Town,Bao`an District, Shenzhen, Guangdong, China
Headset factory LINX Hot selling cat ear headphones
Professional headphone manufacturer Shenzhen LINX technology launched LED Headphones cat ear headphones in the second half of 2016, which successfully detonated various e-commerce platforms and became global hot style. What is hot style? It is sold all the year round, and more and more popular! There was a wave of show MOE and a wave of imitation. It can be done without hype, without hype. By word of mouth, by sales. From hand to hand, from hand to hand... May it become a household name one day!
So far, there are three mature versions of the cat ear headset: the button battery LX-L107, the rechargeable LX-R107, and the bluetooth LX-BL108. Recently, we found that some customers are not quite clear about the differences between the three styles, so today I would like to explain the differences between the three styles of cat ear earphones and some precautions:
Button battery Led Light Up Headphones cat ear earphone LX-L107
The one with the most competitive price is the button battery cat ear earphone with built-in CR2032 3V button battery, which can last for up to 30 hours. Ear light, press the switch once, for long bright mode, press twice is cool flashing; The battery is located behind the ear, in addition to the earphone comes with a battery, we also give an additional original battery with the package. Use a screwdriver to remove the battery cover and replace the battery.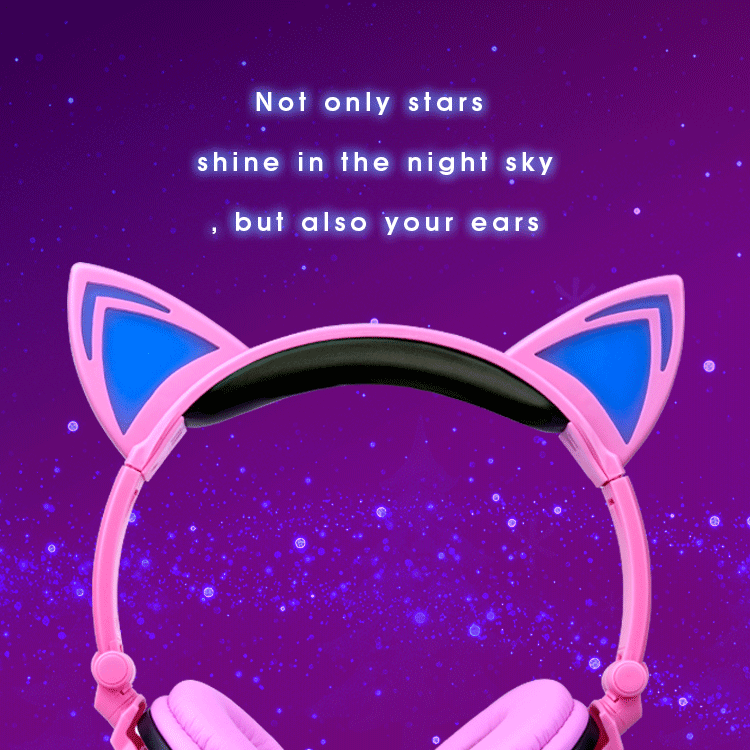 Rechargeable Cat Headphone LX-R107
The biggest difference between the charging model and the button battery model is that the button battery model only emits light from the ears, while the charging model's ears and ear shells both emit light and add charging function. Customers no longer need to manually replace the battery. The rechargeable cat ear earphone has a built-in 220mAh capacity and a high-quality lithium battery that can be recharged repeatedly. All LED energy-saving cold light source is used.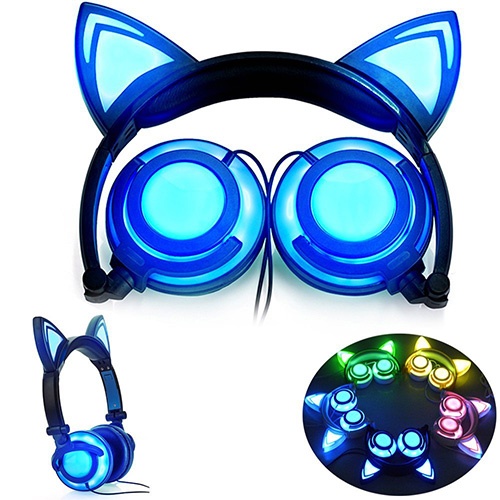 Bluetooth cat ear headset LX-BL108
Cat Headphones Bluetooth focus on the advantages of the above two headphones, built-in 220mAh lithium battery, charging time is also about 2 hours; Compatible with most of the major bluetooth devices on the market, the plug-in cable design and the complimentary 3.5mm standard audio cable with the package allow you to switch between wired and wireless headphones at will. Cat Headphones Wireless High-end magnetic suction clamshell gift box packaging, self-use, give people times have a side, as the original manufacturer of cat ear headphones, support customized bluetooth solution.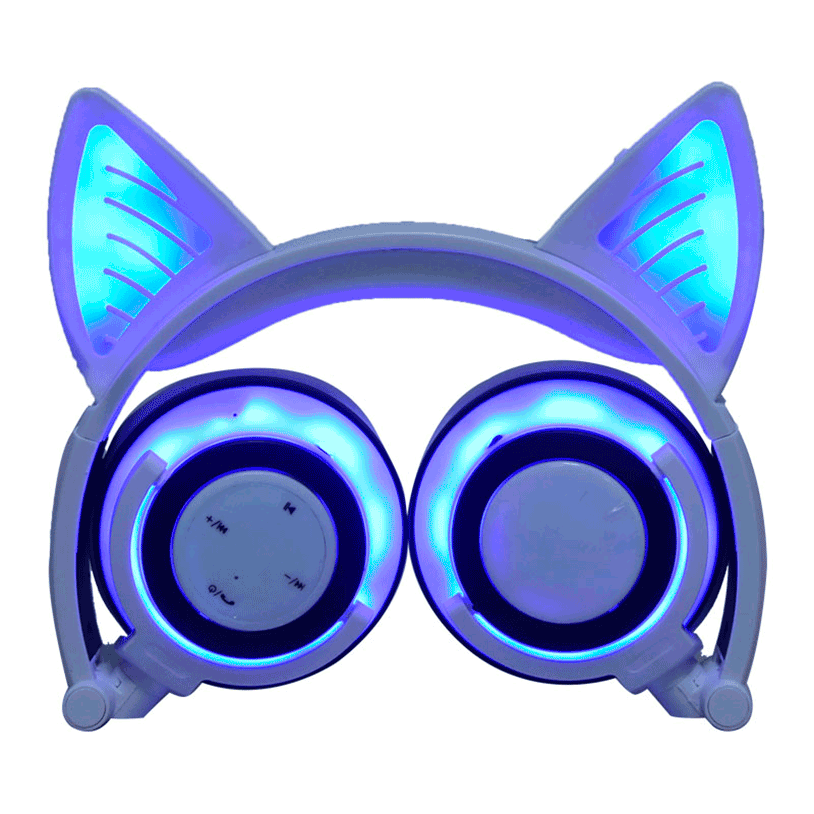 Shenzhen LINX Tech, a national class high and new tech enterprise in China with powerful and professional sales and R & D teams, want to wholesale headphones, customize headphones (headphones OEM), pls contact Shenzhen LINX Tech. Official website: www.headphonefactory.net
visit:
Keywords:
LED headphones,cat ear headphones,cat headsets,headphones,earphones,headsets