News
Hot News
Phone:
0086 0755 81475059
Email: [email protected]
Fax:0086-0755-81475860
Address: A Building, Huantong Industrial Park 9,Xintian,Guanlan Town,Bao`an District, Shenzhen, Guangdong, China
Headphone factory LINX popular electronic products at the Hong Kong exhibition
Hong Kong has not been very peaceful recently. Many domestic and foreign customers are afraid to come to Hong Kong. Some domestic exhibitors are afraid to go to Hong Kong and give up their exhibitions. Everyone said chaos, but most people still went, and it turned out that there wasn`t so unsafe as rumor. However, based on years of experience in exhibiting, the number of customers this time is indeed a little less than the previous ones.
Shenzhen Linx Technology exhibited normally. Booth No., 1B15, exhibiting time, October 11th to 14th. The exhibition was a bit rushed for us, and there were not many samples prepared. The bone conduction headphones also forgot to bring them. Nowadays, the competition in the earphone industry is fierce, and the homogenization is becoming more and more serious. After rounding the expo, it will be found that everyone`s headphones are similar. Our Linx technology products are very distinctive. The glowing cat headphones and unicorn headphones are a highlight that attracts attention.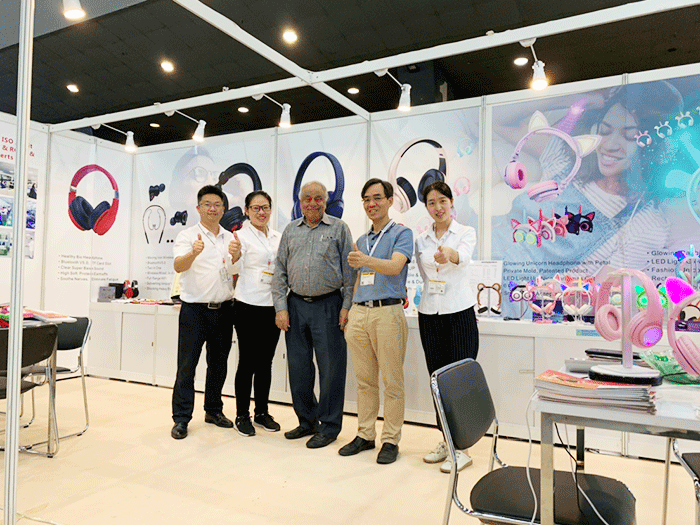 One of the popular products - cat headphones. Cat headphones have been selling well as the patented earphones of Linx Technology. Many manufacturers have also taken to the exhibition without the authorization of our company. Therefore, there were some funny scenes. When we took the multinational patents to the scene and let other manufacturers get off the shelves, most of them were busy apologizing and panicked.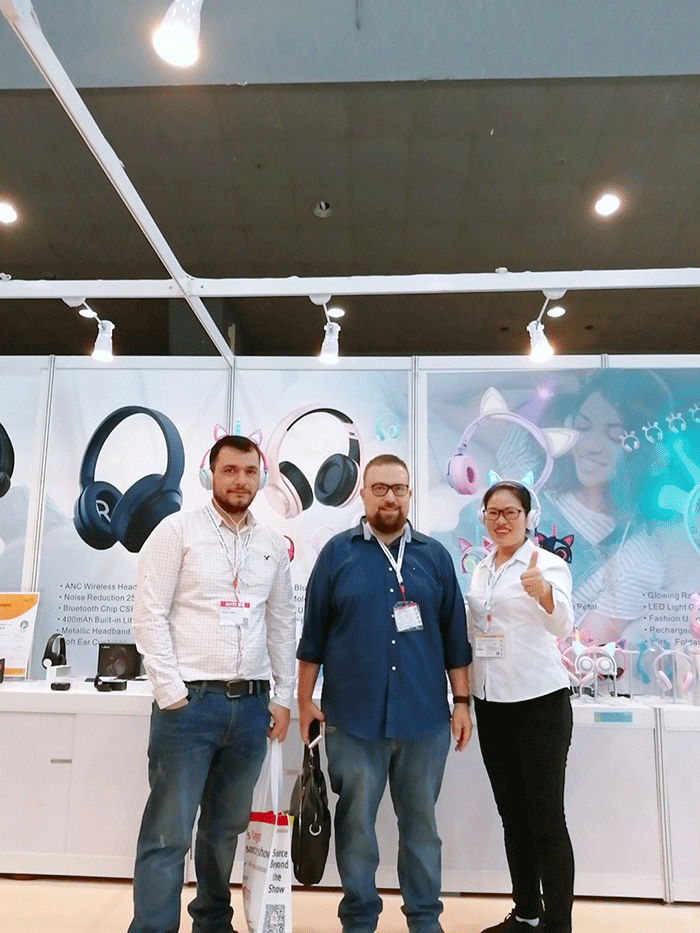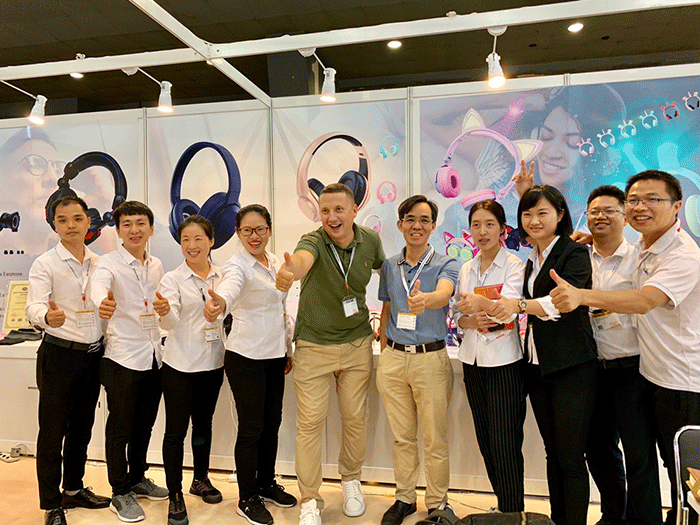 The second one very popular is the magnetic suspension Bluetooth speaker. This speaker has not appeared on the market, it is a real new model. The entire exhibition is only available to us. Attracted the eyes of many customers, leaving business cards and asking for samples.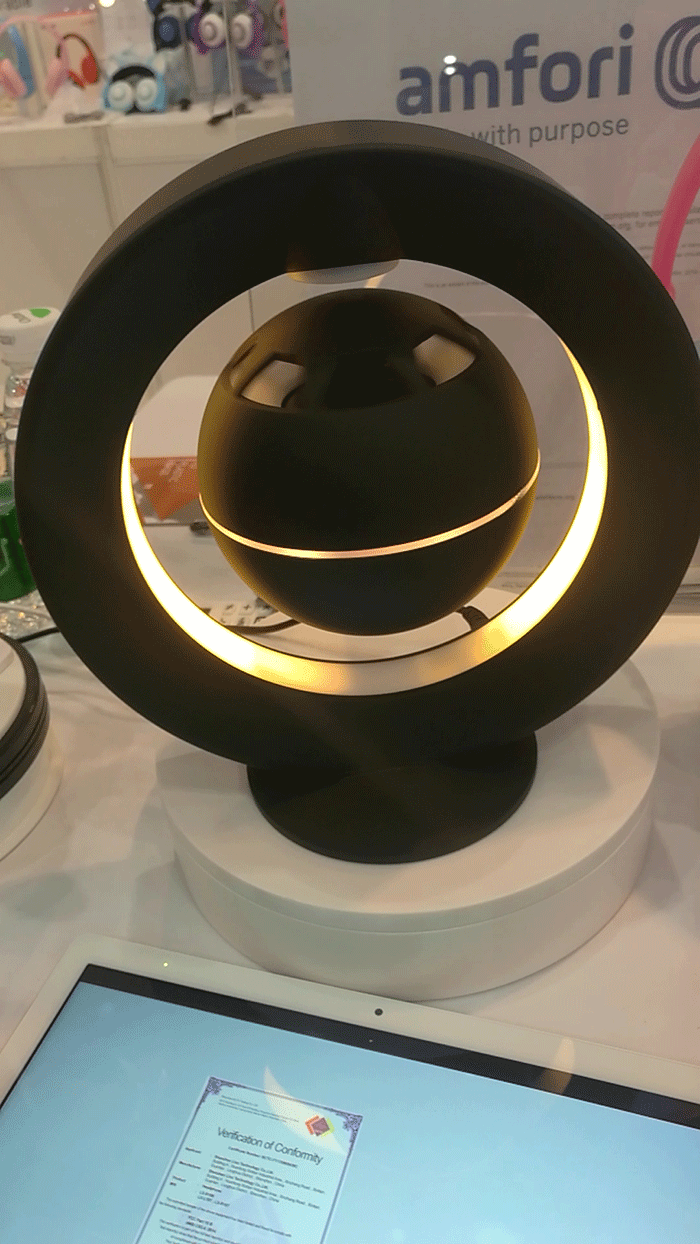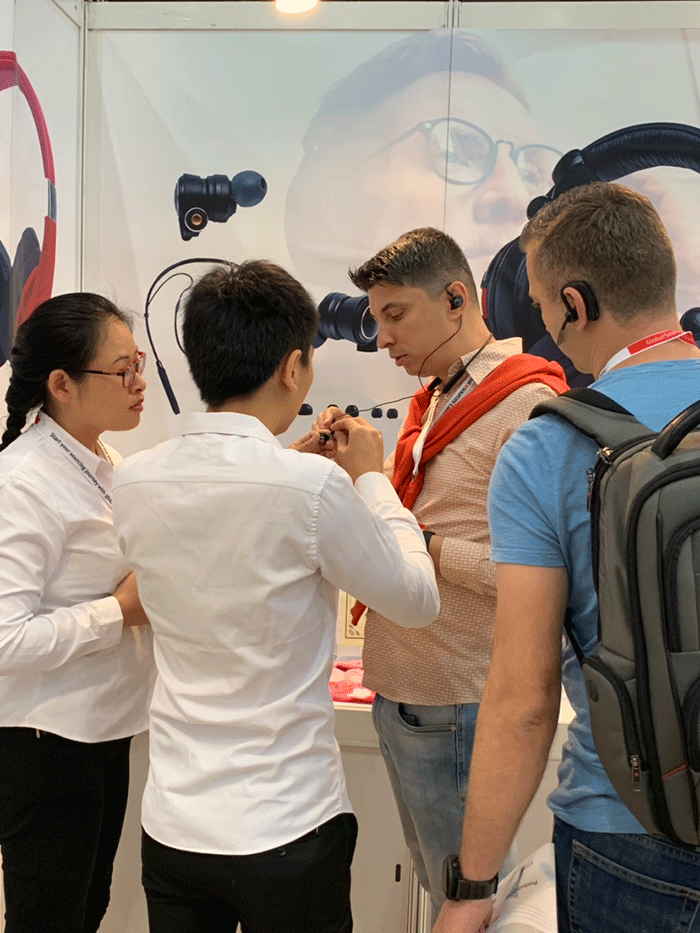 Of course, there are many other products that are very popular. The product line of Shenzhen Linx is relatively wide. Almost all of the headsets are available, and most of the headsets are available, providing headset OEM and ODM services. Welcome to contact Shenzhen Linx for headset purchases.
LINX headset factory website: www.headphonefactory.net
visit:
Keywords:
Hongkong Fair,headphones,headsets,earphones,LED headphone,Bluetooth speaker